Cadence OrCAD Capture and PSpice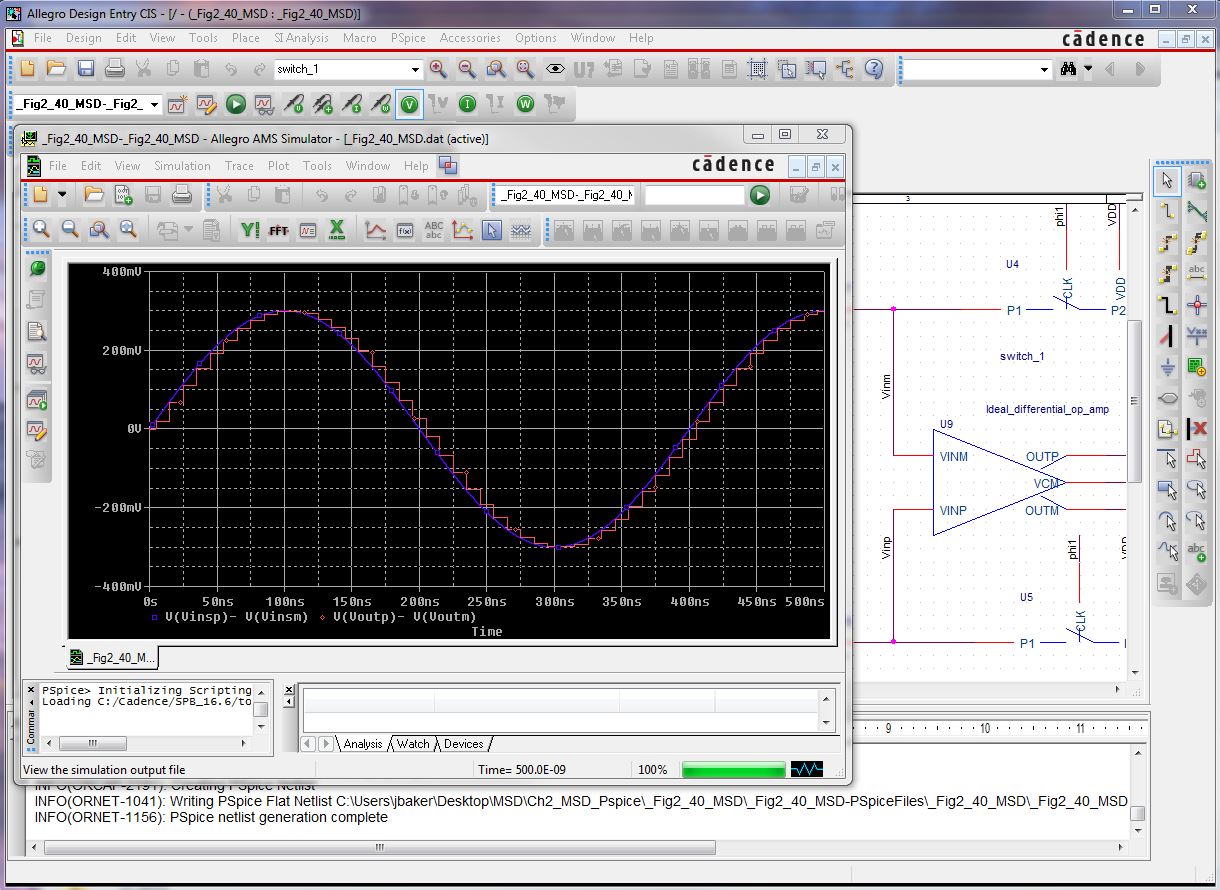 Unfortunately, the PSpice implementation of the BSIM4 MOSFET model used in many of the books' examples is inaccurate and the simulations often don't converge.

Below is a comparison, Fig. 6.19, between Cadence's Spectre (left or top image) and Cadence's PSpice (right or bottom image). Click images to enlarge.

Cadence's Spectre, Synopsys' HSPICE, LTC's LTspice (free and without limitations), Mentor's Eldo,

Silvaco's

SmartSpice

, and WinSpice all generate the same simulation output.

The BSIM4 MOSFET model, and many other models (e.g., RC transmission lines), aren't available in the

Lite

(free) version of

PSpice

.

Finally, the built-in convergence aids in

PSpice

are not as mature, transparent, or effective as they are in other simulators.
Return to:
CMOS Circuit Design, Layout, and Simulation
CMOS Mixed-Signal Circuit Design