Silvaco EDA Tutorials from CMOSedu.com
Silvaco EDA at CMOSedu.com (examples, downloads, links, etc.)
These tutorials use the MOSIS scalable design rules (SCMOS) since they don't require an NDA (non–disclosure agreement).
The SCMOS rules are being phased out by MOSIS in place of specific process design kits (PDKs).
Because of this Silvaco may not keep their SCMOS PDK up–to–date (e.g. layout based upon Lambda may not be supported).
A full list of the foundry–specific PDKs available from Silvaco is seen here.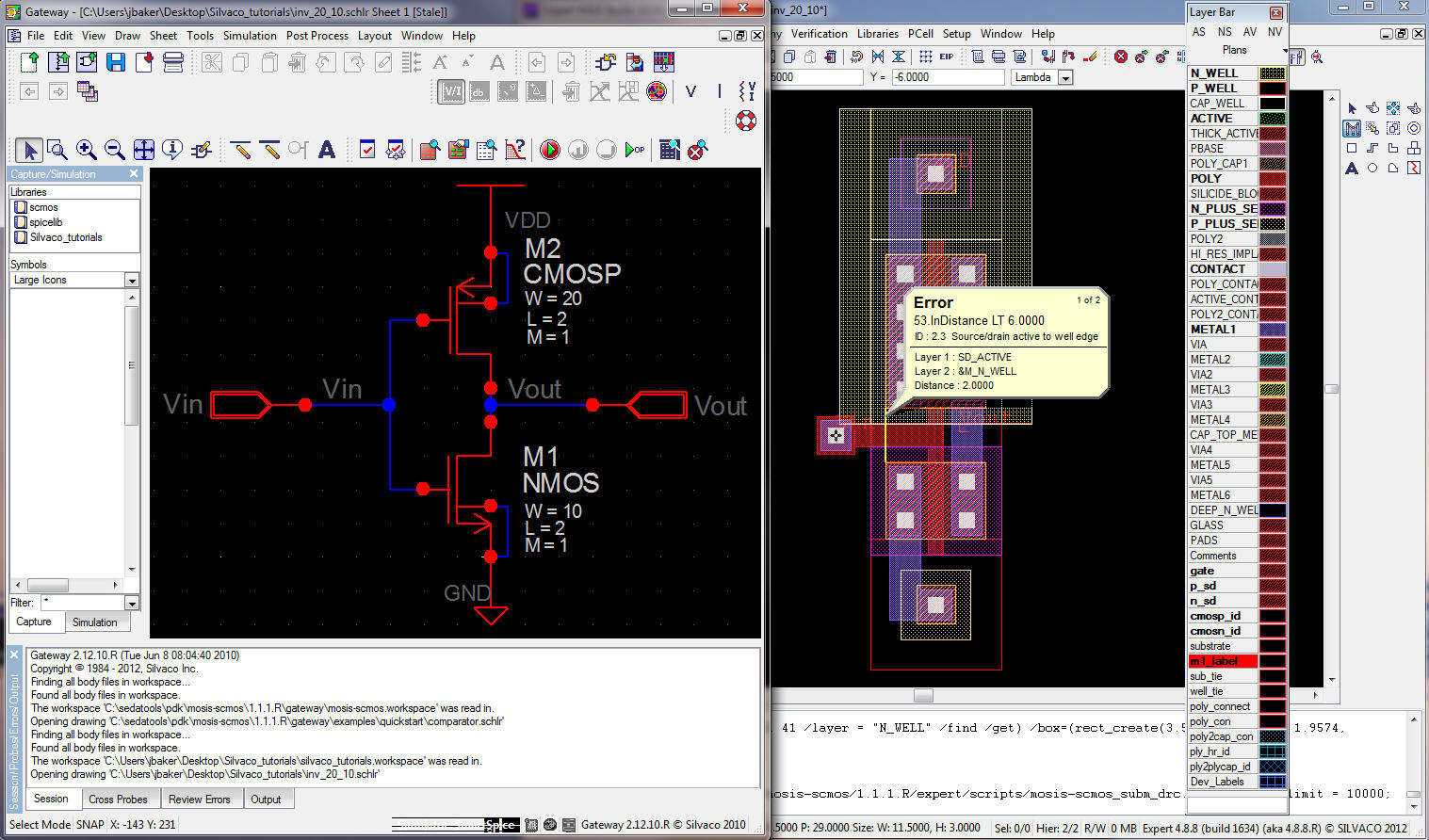 Return to: