LASI IC Layout for Windows at CMOSedu.com
LASI (LAyout System for Individuals, pronounced "LAZY") was written by Dr. David E. Boyce.
Read about supporting LASI here.
Installation
Run the installation program downloaded from the LASI Home Site.
For addons, examples, and setups see here (LASI home site) or here (CMOSedu site).
The pages discussing using LASI from the second edition (2005) of CMOS are seen in winlasi.pdf (30 pages).
To Get LASI Help
Clicking on the LASI Help Windows desktop icon pops up the LASI Help system.
When in a drawing, clicking the "Help" or "?" menu button also pops up the LASI Help system.
To manually set up a design directory and a desktop ICON to run LASI out of an arbitrary design directory
(A design directory cannot be C:\LASI7 where the system executables are located!)
Make a folder that will be the design directory for a chip. Let's call this directory C:\Mychip

Copy, into this folder, an entire design directory from some other location or just the setup files (*.usf) and

dbd

(*.dbd). LASI will generate these files if the directory is empty with default fill and colors for the layers.

Right click on the desktop select "new" then "shortcut". Use the browse feature to select C:\Lasi7\Lasi7.exe

Type the name of the ICON. Let's use "My Chip Design" for the name. An Icon appears on the desktop after you hit "Finish."

Important!

Right click on the new desktop icon. Select C:\Mychip (the design directory) as the start-in design directory.
A version of LASI in DOS is located here (for reference only, not supported).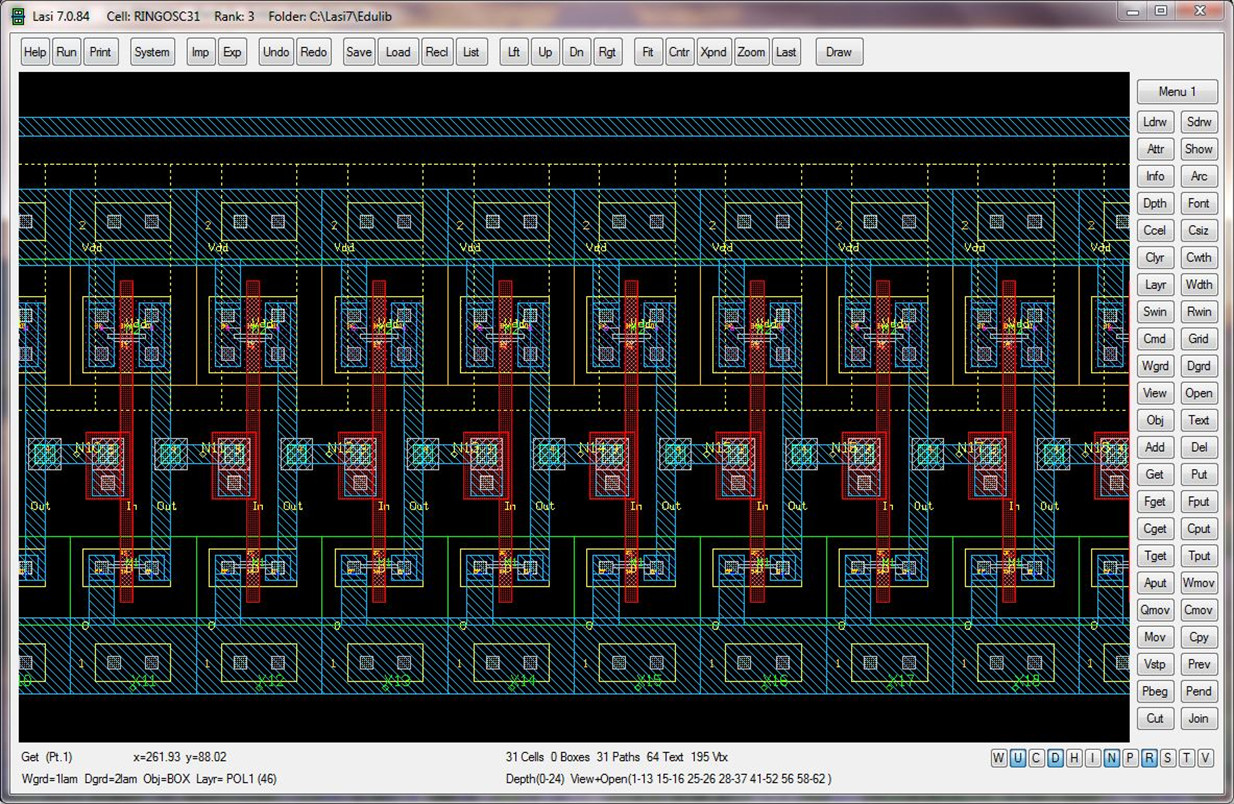 Return to:
CMOS Circuit Design, Layout, and Simulation
CMOS Mixed-Signal Circuit Design