Verilog-AMS Examples using SMASH at CMOSedu.com

Information on the SMASH Mixed-Signal Simulator, including links for downloading (MEDAL Solutions), is found here.
Information on how to download and install SMASH is found here.
Smash tutorials can be found here.
The Designer's Guide Verilog-AMS webpage is found here.
Examples are available below.
Below are zip files containing Verilog-AMS examples from the CMOS book using SMASH.
To use these examples:
Download and unzip one of the above files to the desktop.

Open SMASH and use File -> Open Circuit to locate a *.cir file example (scroll down past the folders!

See example below.

).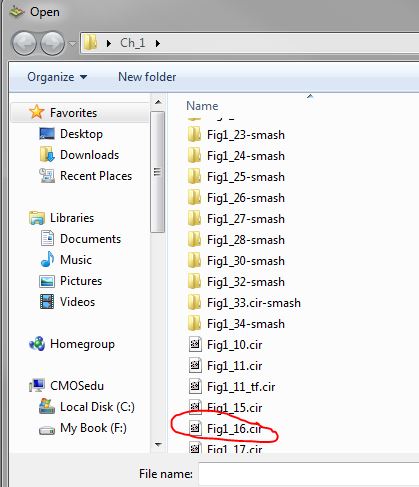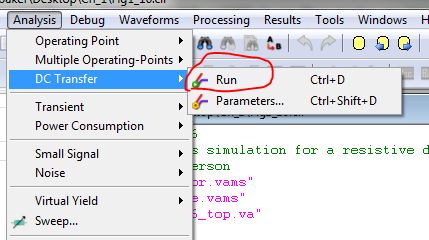 Next expand the traces and select VIN and VOUT as seen below to display the simulation data.

On the plot you can drag one signal over into the plot plane of the other signal to display the signals in the same plane.

Double clicking on the left side of the plane will fit the signals to the available viewing area.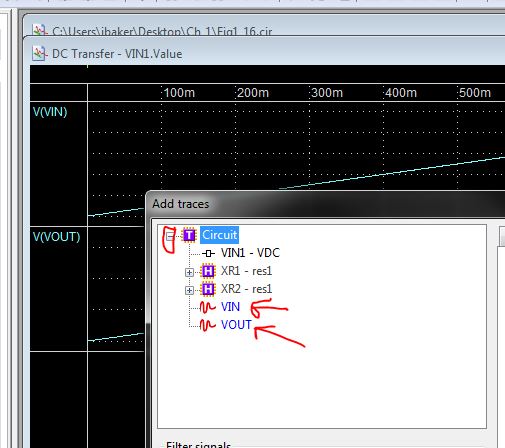 Return to the CMOSedu.com page