Help using the LTspice Simulation Examples from CMOSedu.com
If you haven't done so then download LTspice_CMOSedu.zip

to, for example, your desktop and unzip.

Start LTspice (assumes you installed it of course).

Open a schematic using the icon seen below.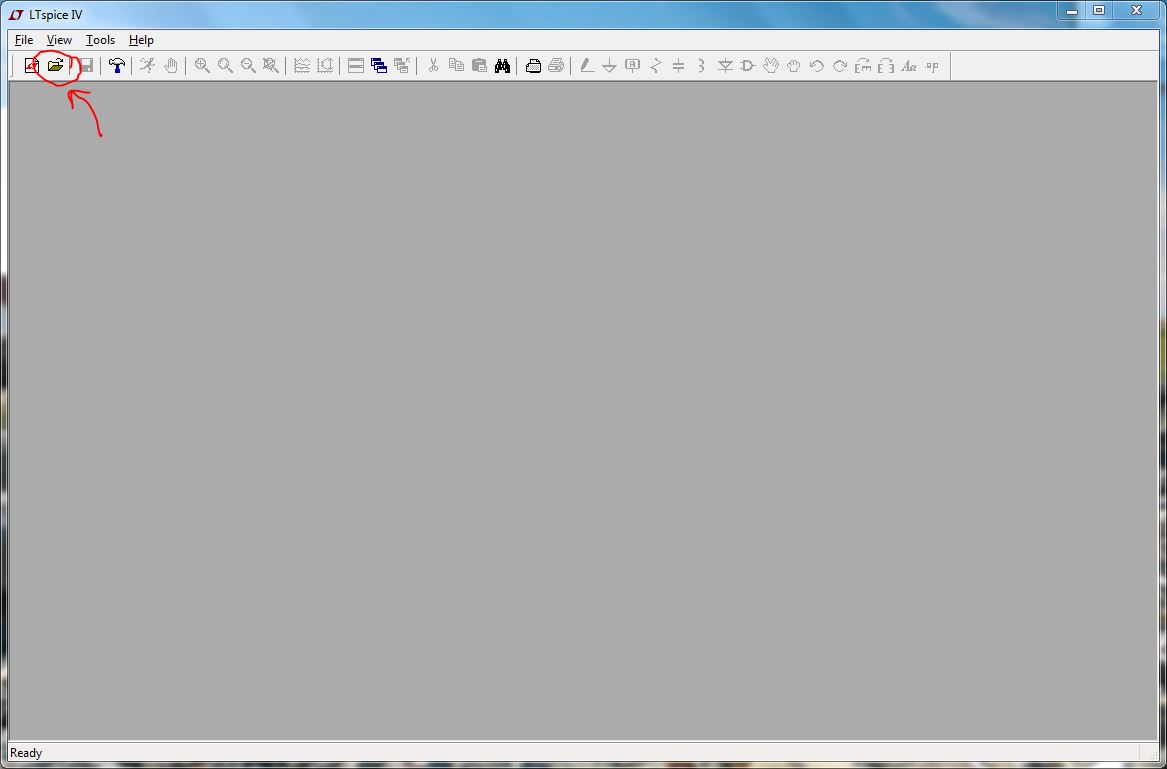 Navigate to where you saved the LTspice examples downloaded from CMOSedu.com.

Open a schematic corresponding to a book figure.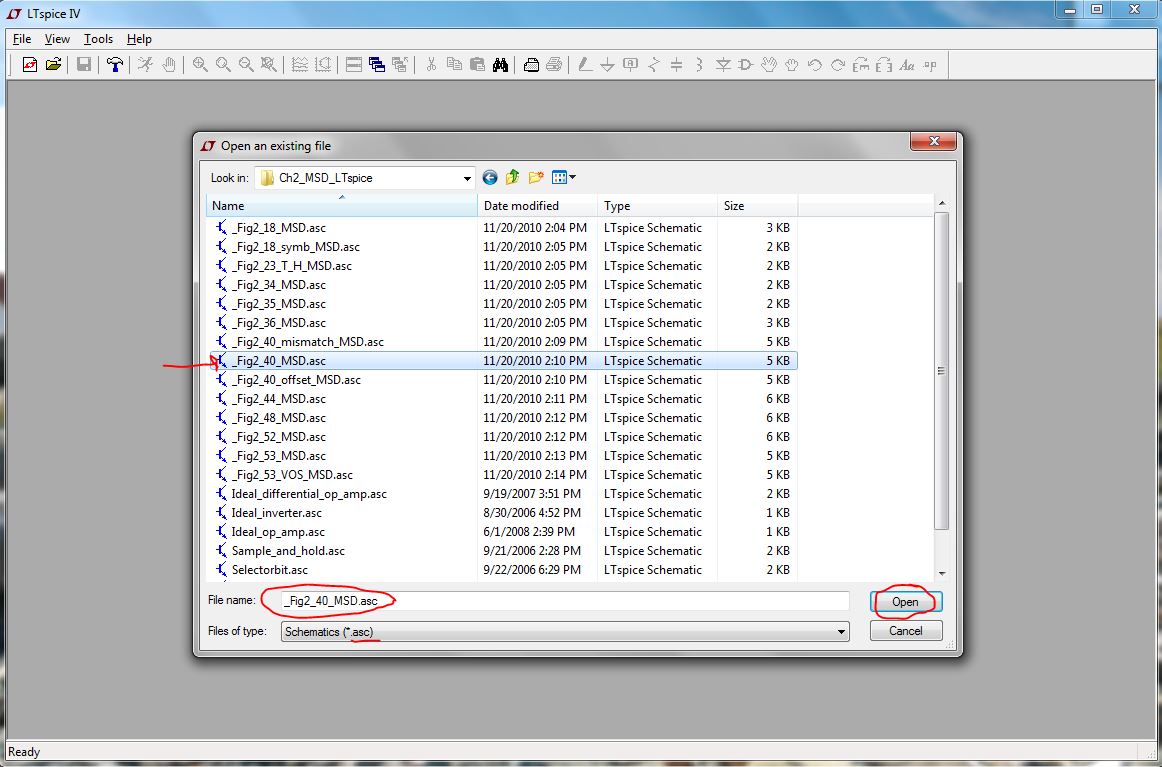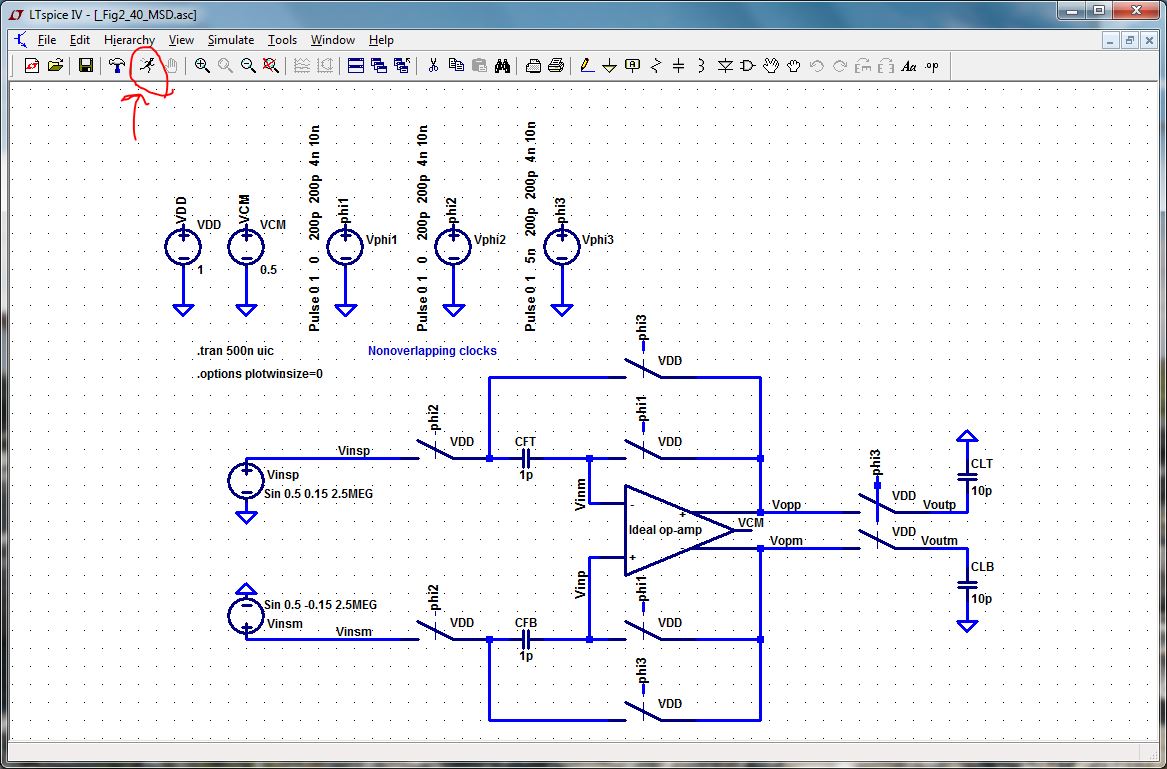 The simulation results will automatically plot as seen below.

To display some other current or voltage: 1) select (make active) the waveform window and then 2) click on the "Pick Visible Traces" icon circled below.